Freshfel: il punto sull'export del settore ortofrutticolo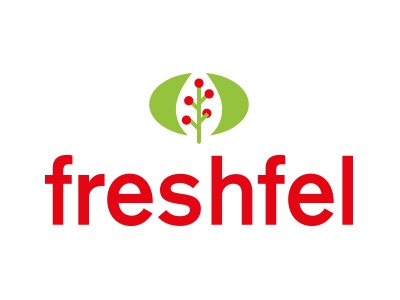 After a decade of declining consumption, the fresh produce sector is looking forward to reap the benefits of the efforts undertaken in recent years to reposition fresh produce in the food basket and meet the needs of evolving consumer expectations for high quality, product diversity and convenience. Future trends for fresh produce can be shaped by its great potential and valuable assets. The sector can indeed build its business based on high quality products with solid responses to societal challenges. Outstanding records in regard to environmental sustainability, as well as undisputed health benefits for European consumers are strong pillars for future growth. Ongoing innovation will be one of the key instruments that could greatly assist the sector to grasp the opportunities of its potential.
Freshfel Europe, the European fresh fruit and vegetables association, is looking into the future with a reasonable hint of optimism given the strong assets of the fruit and vegetables category. The decline of consumption experienced in the past years should soon be part of history as the sector is pro-actively searching and investing into new tools. These tools can foster the position of fresh produce in a highly competitive agri-food chain environment. The sector has been active to position fruits and vegetables towards these new market demands, such as changing lifestyles, e.g. with more outdoor dining, the increased need for more convenience, and the expectation of society for sustainable products.
The sector is actively involved in a wide diversity of areas that could enhance the category in this new environment. Areas of exploration are manifold: new methods of production to cope with societal challenges; innovative tools and solutions that enhance handling, storage, logistics and competitiveness; new technologies that facilitate traceability or communication within the chain or with consumers; and last but not least the search for innovative products, providing consumers with the diversity, quality, taste, texture and convenience they are demanding. These are just a few areas with promising potential for the sector to profit from.
While the sector has been investing in research and innovation, European policy makers also understood the benefit of allocating budget in research to foster innovation. The many public funding possibilities can add extra support to the private sector's budget available for investment in innovation and future trends. Europe intends to spend 3% of GDP to research and innovation by 2020, but it is still outperformed by the U.S. or Japan regarding budget spending on research and development.
In 2010, the European Commission launched the "Innovation Union" as one of its priorities. It has embarked in an ambitious research and innovation programme known as Horizon 2020. During the financial period of 2014-2020, the EU budgeted nearly € 80 billion for research and innovation. Within this budget, € 4 billion are dedicated to food security and sustainable agriculture, a priority particularly relevant for fresh produce.
To secure that the voice of the fresh produce sector is well present in the European Commission priorities, Freshfel, together with AREFLH, EUFRIN, and EUVRIN, set up a Task Force, with as its main objective to elaborate a "Strategic Innovation and Research Agenda" for the fruit and vegetable sector. This document, which is regularly updated, identifies the priorities of the sector in Research and Innovation. In its own research agenda, the Task Force points out that fruit and vegetable production accounts for 20% of the value of the total EU agricultural output. However, in terms of research spending, the fruit and vegetable sector received only around 11% of the budget available within the sustainable food security call since 2014.
Freshfel Europe is not only involved in policy making, but is also actively participating in several EU-funded research and innovation projects under the Horizon2020 programme. Freshfel's General Delegate Philippe Binard: "Freshfel not only considers it important to involve its membership in the content of projects, but also to act as a disseminator to spread the resulting knowledge to the industry". He added: "Freshfel is currently involved in several projects aimed at facilitating access to production knowledge, reducing pesticide dependency, and clarifying certain aspects of policy making, such as multi-residues of pesticides, improving shelf-life of products and reducing waste. Freshfel is adamant to help foster projects with innovative features for the whole supply chain".
The benefits for the sector by investing in innovation are tremendous and undisputed. For example, the sector can reap the benefits from investing in innovation, leading to extra yields, and an increase in productivity and sustainability, boosting profits as a result. Innovations can include investing in robotics, new varieties, resistance, alternative methods of production, etc. An increased focus on innovation could also drive the sector towards novel products, and to responding to calls for convenience and increased attention to healthy diets. The sector could take advantage of this policy to better adjust supply to consumer trends. Innovation can also aim at the increased focus on digitalisation, which is in line with the European Commission's initiative of the Digital Single Market. Health apps that scan food labels to see whether the product fits the consumer's diet are one way to attract the consumer's involvement. Another way to grab the consumer's attention is investing in novel ways of consumer interaction. This feeds into the trending Conversational Commerce, where businesses are integrated into messaging apps, such as WhatsApp, to directly interact with the customers.
At Freshfel, increased participation of the sector in research and innovation projects is in the pipeline and high on the agenda. Philippe Binard underlines, "The fruit and vegetable sector need to be more in the driving seat of these projects. This way, we will be able to put our challenges, needs and priorities more to the foreground. This will lead to increased benefits and profits for the whole sector and the consumers, and will lead the sector to reap all the benefit of the assets of fresh produce to stimulate the consumption."

Copyright Freshfel. Articolo al link
http://freshfel.org/a-bright-future-for-fresh-produce/